The Rawson
Human Resources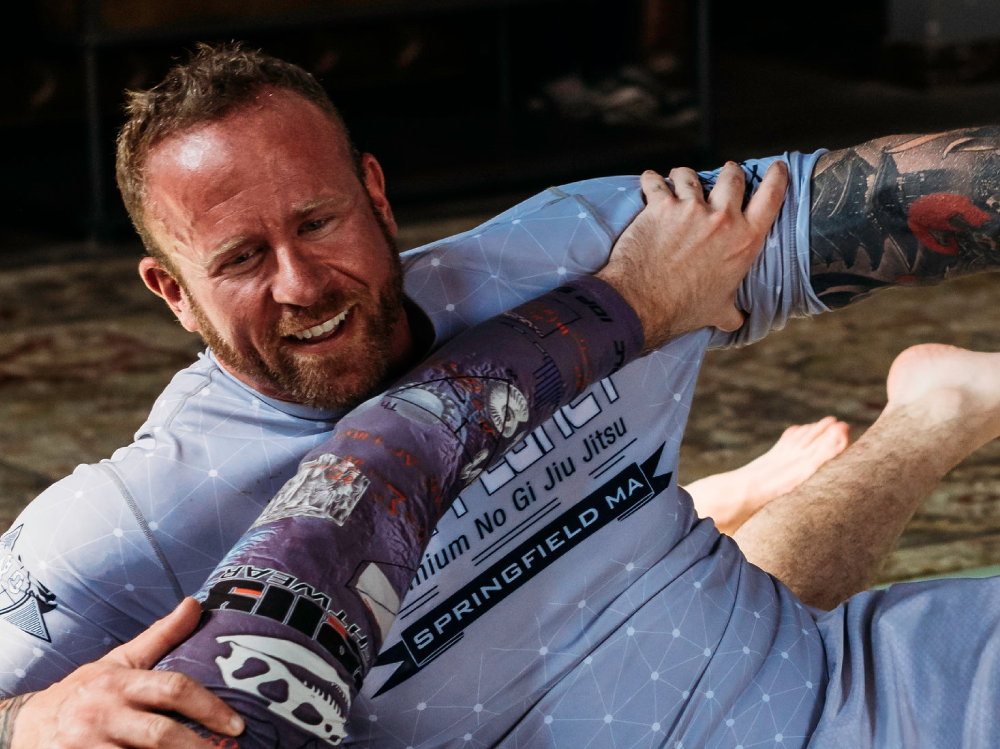 You know how some people are so cool that they only need one name like Tyson, Banksy, or Beyoncé? Yeah, the Rawson is nothing like that, we just forget his other names. Hailing from the
[insert derogatory adjective here]
plains of West Texas, the Rawson is a gentle and friendly colossus like a crossbreed of Hagrid and Totoro. Ever since he started jiujitsu with Amir in 2018, he's viewed the human body as a resource to be exploited for artistic entertainment. Humble and unassuming, the Rawson has achieved cascading success at every endeavor he's attempted, from playing middle linebacker at UT Austin, to professional bodybuilding, to a local chain of nutrition retailers, to a marijuana farming empire. Generous to a fault, he'll let you achieve a seemingly dominant position in jiujitsu only to twist you into a pretzel 5 seconds later.
Sean "White Noise" Bennion
Associate Regional Director of Marketing Outreach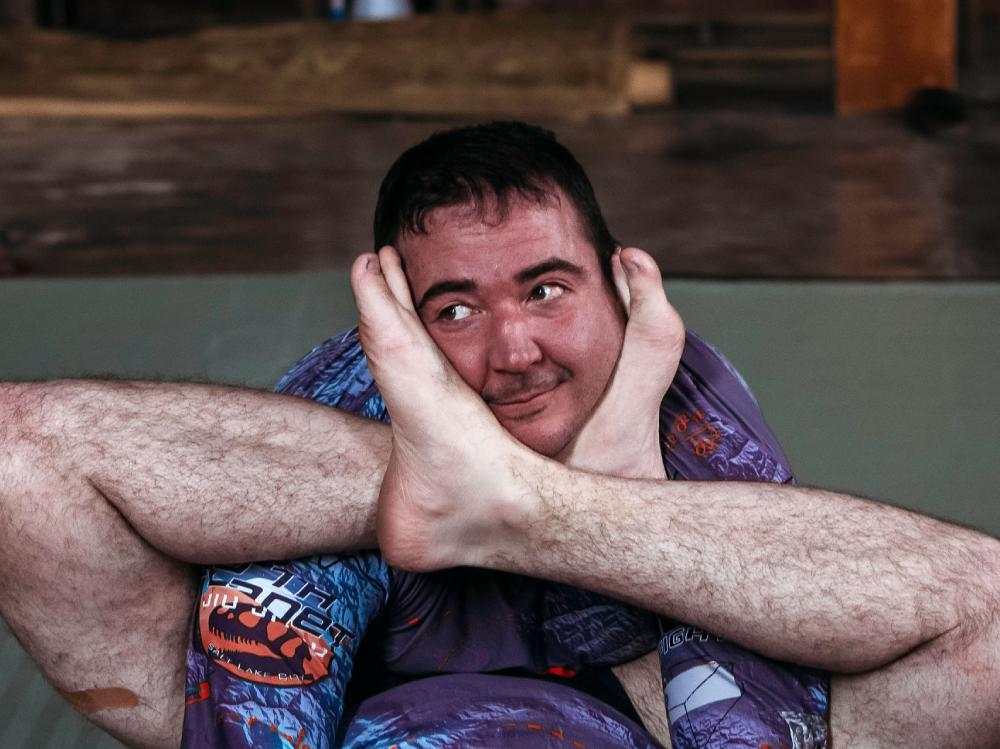 Sean is... what's the word ...?... ah, yes: "Special". His dogs know it, his mom has always known it, and now we at 10PSLC know it too. White Noise is one of these dudes with a totally relevant B.A. in English that he uses exclusively to write snide things on social media. A purple belt with approximately 47 years of experience, he's like a dusty old encyclopaedia of jiujitsu; he'll for sure have the answers to your grappling questions but you'll probably start sneezing if you approach him. By far the most effortlessly loud person anywhere, someday I'm going to offer him $100 to whisper the lyrics to
Careless Whisper
just to watch him fail comedically. He's the best guy here to teach you private lessons; he'll osmose his extensive knowledge directly into your brain through sheer audial volume.